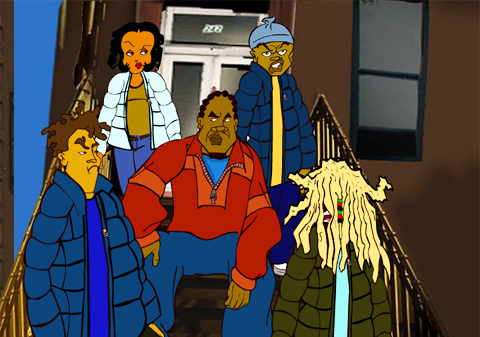 Chilltowntv.com features the best in scathing, urban, (mostly) animated comedy that is written, directed and animated by Leesa Dean, whose work has been widely written about in Spin, Vibe, Source Magazines and in over 127 national outlets. Dean's cartoon boxing game, The Puff Daddy Sucka Punch Fiesta, generated close to a million views and was named by Vibe Magazine as one of the Top 5 Hip-Hop destinations on the web. As a writer, she's sold television pilots to BET Television and HBO producers Two Oceans Entertainment.

Currently the site features animated web series Chilltown, which is based on Dean's hit underground comic book and has built up a fanatical cult following. Chilltown, part of the Frederator Network (home of Adventure Time), was named one of Five Best Web Series by ABCNews/Univision, a Show To Watch by Tubefilter, was an official selection at the A3C Festival, as part of the Atlanta Film Festival and stars Chappelle's show alumni Wil Sylvince and Dante Nero with music by world-renowned DJ/producer Wally Pish Posh (Alicia Keys, Black Star, VH1 Hip-Hop Honors.)

Dean is the creator/producer/moderator of #BlerdDating: a celebrity-packed, Twitter storytelling chat focusing on the ups and downs of dating/relationships/life from a blerd (black nerd) and nerd POV that is already garnering press. Since launching (January 2017), it has accrued over 225 million impressions, has a average episode reach of 350K, includes interviews with some of the biggest celebs and creatives in Hollywood and trends globally on a regular basis. She's set to debut 4 new series in 2018.