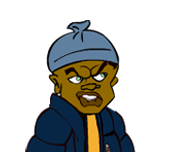 Born and raised in Brooklyn, Wil Sylvince (K Deuce, various characters) honed his explosive comedy act in NYC's top clubs: The Comedy Cellar, Comic Strip Live, Caroline's on Broadway, Stand-Up NY and the Gotham Comedy Club. One of the nation's top-booked college comedians, he's also been handpicked by comedian heavyweights Damon Wayans, DL Hughley, Chris Tucker, Kat Williams, The Wayans and Bill Bellamy to tour the country. On camera, he's been seen on BET'S Comic View, HBO's Def Comedy Jam, Showtime at the Apollo, was a regular on the Patrice O' Neal Show, Damon Wayan's The Underground and a contributor to The Chappelle Show.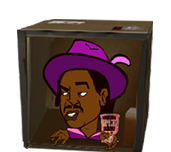 Gil T (Lightnin' Rob, Carly Carl, various characters) has been entertaining audiences since the age of 15, most notably as "Dark Gable Most", one half of the comedy team The Most Brothers where he headlined at top venues all over the world including The Taj Mahal, Tropicana, Bally's, Dangerfield's, Caroline's and more. Working alongside a who's who of comedians like Chris Rock, Jeff Ross, Dave Chappelle, Martin Lawrence, Kevin James and Ray Romano, he's appeared on HBO's Def Comedy All-star Jam, The Apollo Comedy Hour, Showtime's Comedy Club, BET and Straight Up, which he wrote and starred in.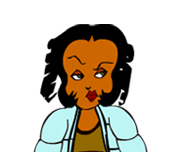 Leesa Dean (Ms. Ki, Lele, creator, writer, animator, various characters) See bio in Crew section below.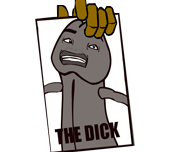 Jordan Brown (The Dick, various characters) Jordan Brown is a veteran Writer/
Journalist/Actor based in Harlem NYC. The DC native has also called Los Angeles, Chicago, Memphis, Pittsburgh, PA, Oslo & Bergen Norway "home." Mr. Brown spent many years as Senior Producer at ABC, worked as War Wire Editor at Fox News Channel & Business Radio Producer at Black Enterprise. Since 2005, he has been Publisher-Editor of The FREE Jordan Brown JOBS Report His personal mission is to help fellow creative media people find employment in these troubled times!